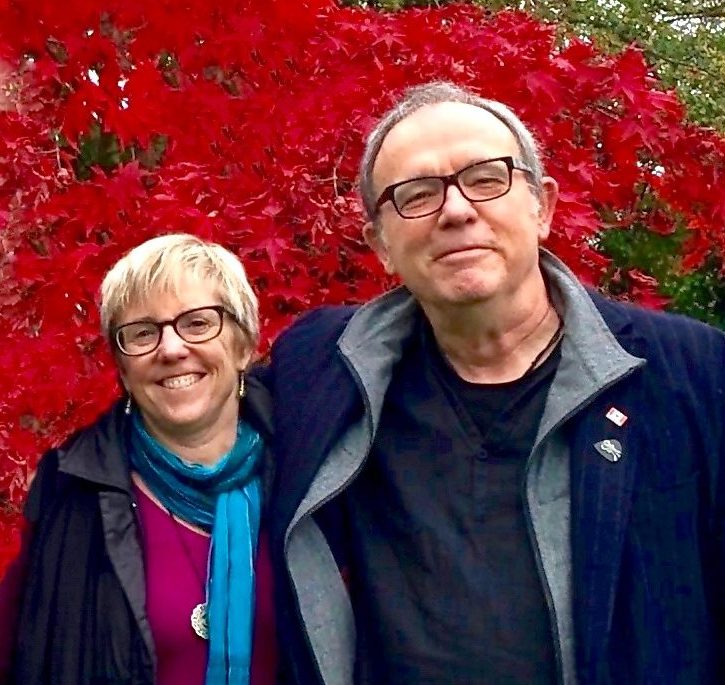 Wendy Moore is classically trained and played oboe and English horn with the Kingston Symphony for many years.  Also experienced in folk music, she created and has managed and led the Celtic Rathskallions for over 15 years. Wendy sings, step-dances, plays harp, whistle, oboe, and English horn. She has published two storybooks for children set to music.
Arthur McGregor has played and organized folk music for most of his life and is well known as the founder of the Ottawa Folklore Centre. Arthur sings, plays guitar, autoharp, Appalachian dulcimer, bodhran, clawhammer-style banjo, djembe and mandolin. He has been awarded 'The Unsung Hero' Award from the Canadian Folk Music Awards,  The Estelle Klein Award (Folkmusic Ontario) and the Helen Verger Award (Ottawa Folk Festival) for his work in the world of folk music.
Arthur and Wendy tour full time and have been actively sharing their musical talents with audiences on both sides "of the pond" touring nationally and internationally, travelling to Ireland, Europe and throughout the USA. They tour to schools and libraries as The Celtic Rathskallions and Wendy also tours her solo show, The Maddie Show.