Wendy and I had a fine time playing at the South Branch Bistro.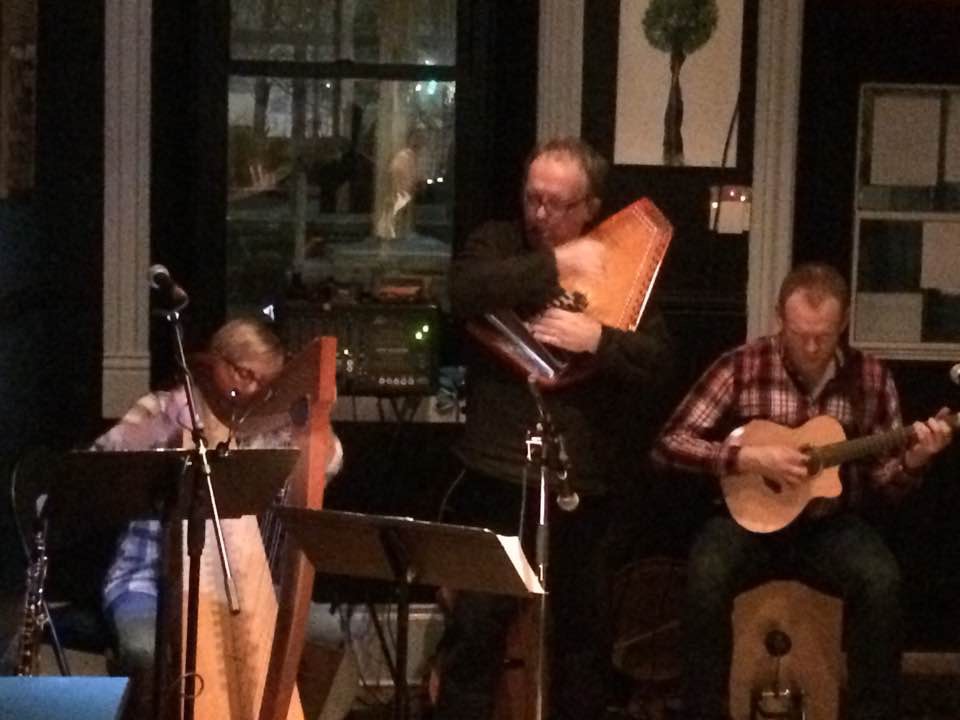 We started the evening with a fine dinner and a glass of some of their best (fill in the blank!)
Graham Lindsey played various percussions and string thingys like the mandolin, tenor banjo and the Grit Thingy. It's joy playing music with Graham!
My sister and brother-in-law were in the audience. Here's my sister's review: 'So much fun last night! A great show!'. Totally unbiased…never saw her before…(Thanks Shona!)
We'd love to play the SBB again. Nice folks, fine food, good bar….